Managed IT Services for Miami Businesses
801 Brickell Ave., Suite 800, Miami, FL 33131
Main Number: 305-735-2315 | Sales: 305-735-3733 | Support: 305-735-3315
Mauro Cretari — Regional Partner / Miami
If you're looking for managed IT services for your Miami small or medium-sized business, contact us today.  We're a leading provider of cost-effective, dependable IT consulting and services in Miami.  Our team can assist you in managing your servers, workstations, network, other technology, and so much more.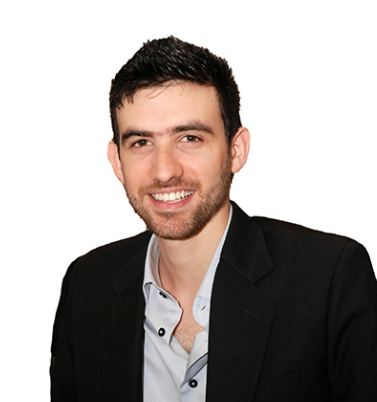 IT Consulting in Miami
IT Consulting in Miami can be one of the most valuable services for companies looking for assistance in keeping up with the latest developments in the technology industry. The right IT consulting company will help your company stay updated with the latest changes in the tech industry and keep your employees' systems running smoothly and efficiently. This is especially important for businesses in the fast-paced environment of South Florida.
Managed IT Services in Miami
There are a lot of IT companies in Miami that help businesses reach their full potential. To find the best one, you need to consider several factors. You'll also want to hire an expert company.
It is essential to find an IT consulting service with the proper knowledge, skills, and experience. This will help you to avoid the hassle. In addition, the best-managed IT services are reliable and can reduce your costs.
You can improve the efficiency of your company's operations by utilizing a managed IT services plan. These providers take care of various tasks and ensure everything is up and running.
They can make the work of your employees smoother. They can also help you to use your spending plan effectively. With a managed IT services provider, you won't have to worry about a system going down or the tedious tasks of keeping it up.
Managed IT services have become a common choice for businesses. They provide many benefits and are often cheaper than hiring an in-house IT team.
They can also help to keep your business safe and secure. They can provide security assessments, email protection, and other solutions. Your managed IT services provider can handle everything from your end-user systems to your entire IT infrastructure.
A comprehensive managed IT services package includes software monitoring and hardware support. It can be customized to fit your budget.
Choosing the right managed IT services provider is a daunting task. However, you'll be glad you did. After all, you can only afford to spend a little money on tech problems.
Security Consulting
IT security consulting in Miami helps organizations make the best use of their technology. These professionals help businesses protect data and applications and reduce exposure to cyber threats. Their services include secure application development, monitoring, and threat management.
IT consulting in Miami helps organizations improve profitability and worker productivity. They also provide cybersecurity protection against malware and spyware. CSaaS, or cloud-based cybersecurity, gives businesses 360-degree visibility into their network and offers complete control over their cybersecurity.
Security consulting is a growing business. As the digital age changes, businesses must ensure that their systems are up-to-date. Choosing a qualified consultant can ensure the business is ready to take on new challenges.
A security consultant may work for a company as a whole, or they may be an expert in a specific security niche. For example, some consultants specialize in Cybersecurity, Physical Security, or Emergency Response, whereas others specialize in a particular technology, such as GPS fleet tracking or RFID.
Information security consultants evaluate system security designs and propose realistic cybersecurity models that balance operational requirements with a company's tolerance for risk. This may include establishing and evaluating a company's firewall, developing a secure virtual private network, designing a phishing prevention strategy, and other vital security measures.
The best IT security consultants in Miami have the latest technology and the expertise to help your business reach its full potential. They can help you avoid the most significant security threats and implement the most effective measures for your business.
Using the right technology can help you increase productivity and customer loyalty. In addition, the right technology can help you beat your competitors in today's competitive marketplace.
Outsourced IT Support
Outsourced IT support in Miami is a great way to keep your company's systems working. It can also save you money.
Many small and medium-sized businesses need more money to hire an in-house team of IT experts. Setting up a department is expensive and requires significant hardware and software investment.
The benefits of a managed IT solution go beyond addressing current technical issues. A reputable provider can provide you with the latest security technologies and ensure that your data is protected.
Outsourcing can also help you improve the efficiency of your business. For example, having an experienced team of experts manage your data can streamline operations and allow employees to focus on running your business.
Providing the best customer experience is an excellent way to increase your revenue. When you outsource your customer service to a company, you can rest assured that your customers will be happy.
In addition to providing expert support, an outsourced provider can offer a white-label customer service package. This can make your customers feel like they're receiving a more personal and streamlined service.
Technology plays a significant role in almost every business in today's modern age. Whether you're a retailer or a doctor, technology can help you achieve your goals. For many companies, technology is the key to success.
The right IT solutions can help you save money and grow your business. It can also give you the peace of mind that comes with a reliable IT support team.