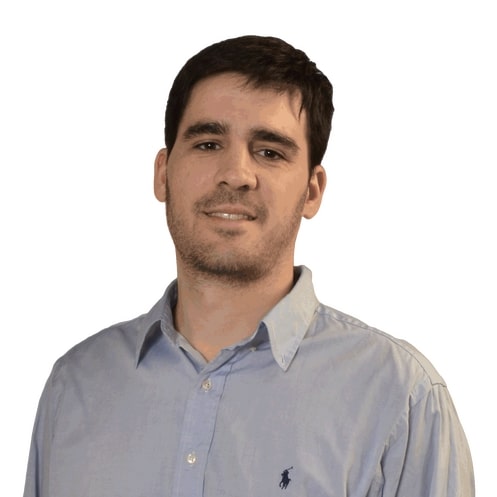 Santiago Susbielles
Director of Finance
---
Santiago has served in finance with CIO Landing since 2013. He earned his degree in Economics from the National University of the South in Bahía Blanca, Argentina. He is a continual learner with advanced certificates from Intuit software including Quickbooks Online. He received a rich history of financial and banking knowledge while working at Patagonia Bank and the Bank for Investment and Foreign Trade (BICE) in Argentina prior to coming to CIO Landing. Santiago shares his love for living and training others about financial freedom and what that looks like on his Instagram page, Financial Training (entrenatusfinanzas).
When Santiago is not overseeing all financial and accounting activities, he is either out on the basketball court, in the gym or reminiscing about the Chicago Bulls NBA titles and all the players that made the NBA great. He played professional basketball so his passion for the game is very apparent. He loves travelling and has backpacked through the countries of Argentina, Bolivia, Perú, Colombia and Ecuador. He and his wife Silvina and their 4 year old daughter spend time together at the beautiful beaches in Malaga, Spain. He enjoys reading and recommending books on making financial freedom a way of life. His desire is to have a motorhome at some point so he and his family can travel all around the world meeting new people and exploring new cultures.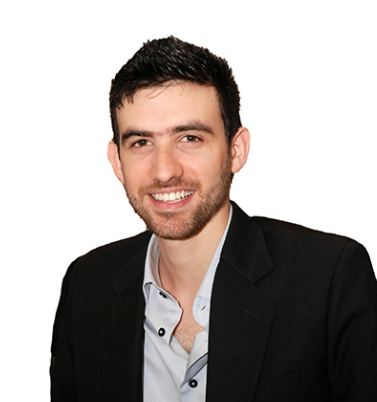 Mauro Cretari
Senior IT Engineer
---
Mauro has been with CIO Landing since 2016. His knowledge of computer operating systems and how they communicate is exceptional. Strategic thinking and strong business acumen are essential in his role.
No surprise as Mauro worked for SBS International as the Chief Technical Officer for four years. There he developed the company's IT strategy ensuring that technologies were used efficiently, profitably and securely.
He studied System Engineering at the University of Salvador in Buenos Aires and stays current with continuing education courses. Mauro loves to digest everything Tech news related.
"Life is so much simpler using technology to communicate and automate as many things as possible around the house". His app begins the day by setting the room temperature and starting up his computers and screens. Google is at his beckon call with a short "goodnight" which shuts off all lights, turns his phone to "Do not Disturb" mode, resets the room temperatures, the TV and switches.
Downtime includes a great game of chess or reading the latest on Tesla and the world's transition to sustainable energy with electric cars hoping one day to own one. Uruguay, Colombia and the Dominican Republic are places once visited, he would like to visit again. He is fluent in Spanish and English.
Alan Perez
Senior IT Engineer/Manager
---
Alan is the Senior Engineer and Team Leader at CIO Landing bringing with him 15 years of experience in IT Support. He studied Information Systems at the prestigious National Technological University in Buenos Aires. Alan perfected his IT and management skills at IBM where he led a team of 40 analysts for several years. Alan jumped on board with CIO Landing in June 2015. His broad range of IT knowledge and exceptional problem solving have been invaluable for the company. He works very closely with our clients providing daily technical support, along with managing the dispatchers and technicians.
When not in front of the computer you can find him with his chefs apron on and Wusthof in hand. Alan loves to cook and is studying to become a chef at Mausi Sebess. He enjoys timeless traditions or trending new dishes from a variety of cuisines. He will take on any DIY project around the house and he speaks a few languages fluently…Spanish, English and Sarcasm.
Juan Pablo Cordone
Senior IT Engineer
---
Juan Pablo Cordone (JP) graduated from CAECE University with a degree in Computer Science. As a technical professional and engineer, he has over 15 years of experience in a wide breadth of IT positions including network management, system operations, service management, and performance optimization.
He is an excellent communicator and a natural at IT systems troubleshooting focusing on identifying, isolating and resolving any technical issues. JP works by aligning the clients company needs with short term as well as long term resolutions which can involve complex IT challenges. He is skilled in building and strengthening relationships across functions to drive cohesive, strategic operations.
JP teaches as an assistant professor at the University. In his free time, he enjoys playing games with his wife and toddler son. He is an avid bike rider, plays the piano, loves to listen to music, and enjoys learning the Italian language.