Greater North Miami Beach Chamber of Commerce
The Greater North Miami Beach Chamber of Commerce is here to serve the businesses of our region by connecting them to area residents, visitors, and other businesses, supporting and enhancing both our vibrant local economy and our outstanding quality of life.
Greater River North Business Association
The Greater River North Business Association brings area businesses and civic leaders together to promote growth and create opportunity. We provide our members with resources that foster education, marketing, and growth. By bringing all kinds of businesses and leaders to the table – the new, the established, the big, the small, the growing, the thriving, the perennial, the innovative, and the experimental – we help build businesses and find commonalities among us all.
Chicagoland Chamber of Commerce
https://www.chicagolandchamber.org
The Chicagoland Chamber of Commerce combines the power of people, with our legacy of leadership and business advocacy, to drive a dynamic economy. We focus on delivering value for our members, making Chicagoland a world-class place to live and work. We curate events, programming, and customer introductions that connect you to the largest network of business and civic leaders you won't find anywhere else. We relentlessly lobby and ensure business has a seat at the table to protect and create pro-business policies so you can focus on growing your business and creating jobs.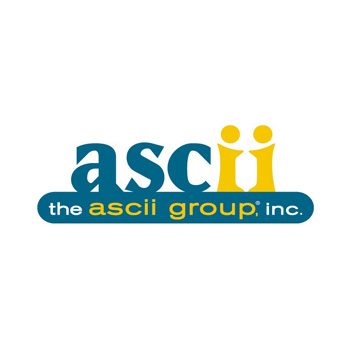 ASCII
The ASCII Group was established in 1984 when a small group of resellers joined together to network and increase their purchasing power and leverage in the marketplace.
Today, as the the largest independent group of solution providers in North America, members learn best practices from one another and understand deeply the challenges that are facing businesses today.
CompTIA Proud Member
www.comptia.org/
The Computing Technology Industry Association (CompTIA) is the voice of the world's information technology (IT) industry. Its members are the companies at the forefront of innovation; and the professionals responsible for maximizing the benefits organizations receive from their investments in technology.
Illinois Hispanic Chamber of Commerce
ihccbusiness.net/
The Illinois Hispanic Chamber of Commerce (IHCC) is a fully staffed non-profit membership organization with well defined management, financial, and administrative systems in place. IHCC staff and consultants have combined experience of more than 75 years serving businesses and providing training, advocacy and technical assistance.
North Shore Entrepreneurial Network (NSEN)
Established: December 6, 2008: The NSEN is a group of people that come from a wide variety of industries in business that believe in the power of networking. We cover the North Shore and Chicago area and welcome professionals that will benefit from the group.